Description of Bi- Directional Filament Tape
JLW-329 crossweave filament tape is suitable for bundling heavy objects and carton packing; general bundling; reinforced marine cartonpackaging; express-bag tear tape and so on. It's our hot-selling bi-directional filament tape.
Parameter of Bi Directional Filament Tape
Physical Properties

Standard

Metric

Test Method

Reinforcement

Fiberglass

Adhesive

Synthetic Rubber

Backing

PET

Color

Clear

Total Thickness

4.7 mils

0.12 mm

ASTM D-3652

GB/T7125

Peel Adhesion

83 oz/in

23N/25mm

ASTM D-3330

GB/T2792

Holding Power

≥24h

≥24h

ASTM D-3654

GB/T4851

Tensile strength

124 lbs/in

550N/25mm

ASTM D-3759

GB/T7753

Elongation at Break

4%

4%

ASTM D-3759

GB/T7753

Service Tem.--Mini

23℉

-5℃

BC/BD-220SE

BC/BD-220SE

Service Tem.--Max

158℉

70℃

DHG-9055A

DHG-9055A
Application
JL3 brand filament tapes are used in many different applications in various markets. The product line includes general purpose and specialty tapes in both synthetic rubber and hot melt adhesive to cover the broadest scope of applications. From general strapping and bundling, to applications where clean-removability is a requirement, JL3 has a tape that will meet the performance requirements.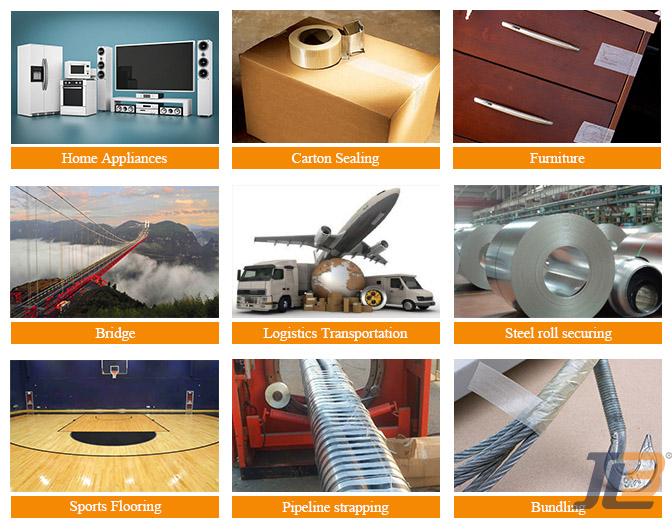 Company History
Our Market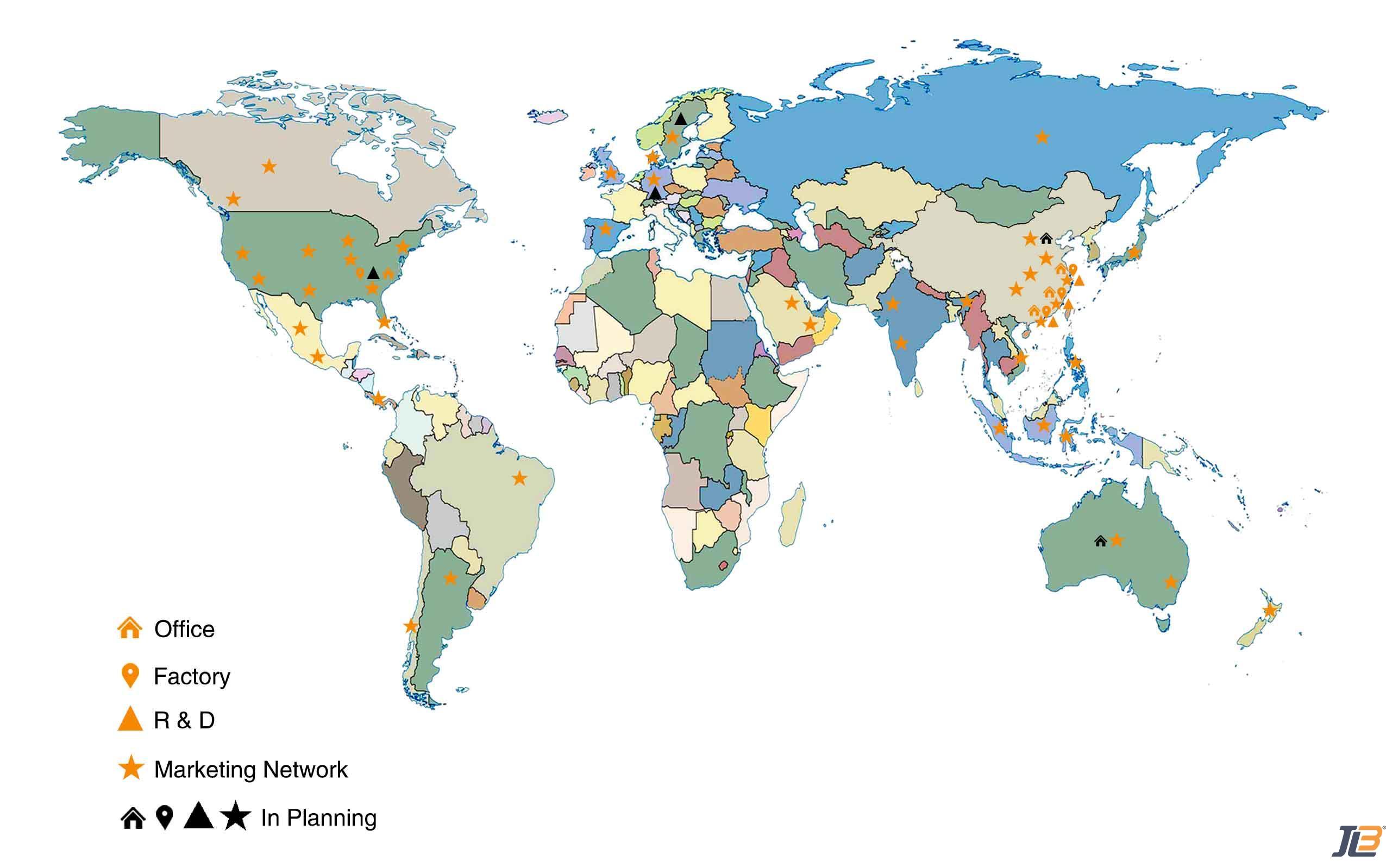 Our tapes are widely spread over more than 30 countries.