Description of High Strength Filament Tape
JLT-609 filament tape is suitable for bundling of wire rope of bridge; bundling of steel cable and fixing; super high tensile strength.
Filament tape is a versatile, pressure-sensitive material that allows the user to bundle similar or oddly-shaped items together for shipping, to reinforce package and carton closures, to unitize and seal packages, and to secure loose parts during shipment. Additional applications of filament tape beyond packaging include metal coil tabbing, residue-free temporary holding of components in an assembly (appliances), and splicing of belting.
Parameter ofHigh Strength Filament Tape
Physical Properties

Standard

Metric

Test Method

Reinforcement

Fiberglass

Adhesive

Modified Synthetic Rubber

Backing

PET

Color

Clear

Total Thickness

7.1 mils

0.2 mm

ASTM D-3652

GB/T7125

Peel Adhesion

72 oz/in

20N/25mm

ASTM D-3330

GB/T2792

Holding Power

≥48 h

≥48 h

ASTM D-3654

GB/T4851

Tensile Strength

337 lbs/in

1500N/25mm

ASTM D-3759

GB/T7753

Elongation at Break

5%

5%

ASTM D-3759

GB/T7753

Service Tem.--Mini

14℉

-10℃

BC/BD-220SE

BC/BD-220SE

Service Tem.--Max

176℉

80℃

DHG-9055A

DHG-9055A
Choice of Backing
| | |
| --- | --- |
| Glass / Fiberglass | Tape and film products are reinforced with fiberglass, fiberglass composite material, or a glass layer. |
| Filament | Filament is generically referred to as strapping tape. Filament tape draws its strength from thousands of individual filaments woven into yarns that are embedded in adhesive on the tape's backing. |
| PET /Polyester | Polyethylene teraphthalate (PET / polyester) products use a PET or polyester backing in the form of tape, film, or laminate. |
Packaging of Fibreglass Reinforced Tape
Finished Roll of Filament Tape:
3/8" / 9 mm x 60 yd: 96 rl/cs
1/2" / 12 mm x 60 yd: 72 rl/cs
3/4" / 18 mm x 60 yd: 48 rl/cs
1" / 24 mm x 60 yd: $36 rl/cs
1.5" / 36 mm x 60 yd:24 rl/cs
2" / 48 mm x 60 yd: 24 rl/cs
3" / 72 mm x 60 yd: 16 rl/cs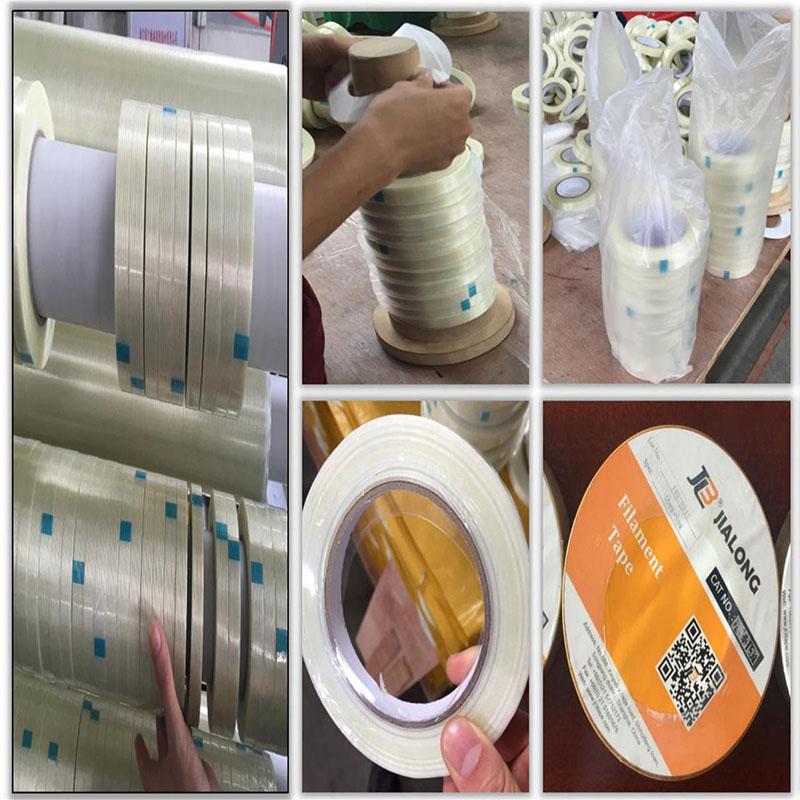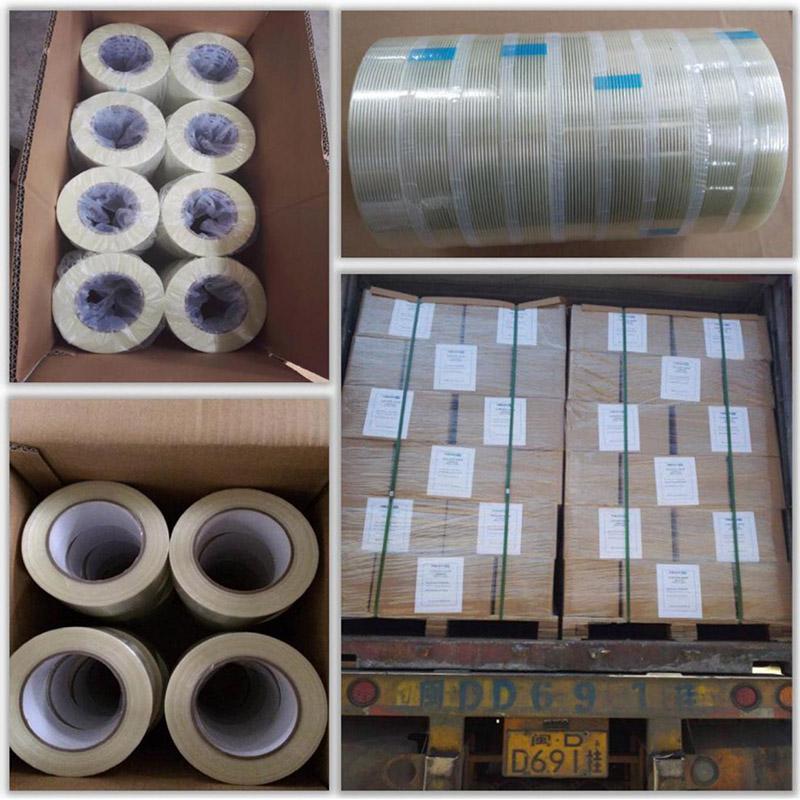 Log Roll of Filament Tape:
1020mmX55m: 88-105 rolls per pallet.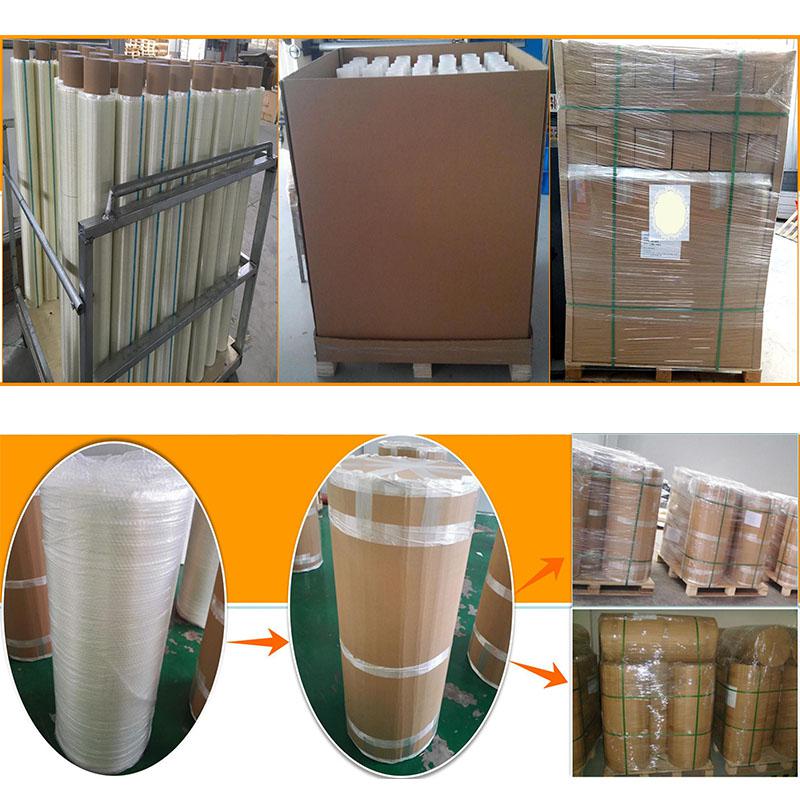 Jumbo Roll of Filament Tape:
1020mmX1000m:5-8 rolls per pallet.
FAQ
Q1: Do you offer OEM service?
Yes, we do.
Q2: What's your strength?
We focusing on filament tape, kraft paper tape manufacturing. We are one of the most professional manufacturer of filament tapes and water activated tapes in China. Our tapes are positioned in the middle and high end market. Customized products can also be developed if the order quantity is big enough.
Q3: What's the application of filament tapes?
Filament tapes are widely used in many industry such as packaging, furniture and household electrical appliances fixing, and the bundling of cable and wire rope of bridge, steel rolls, etc.