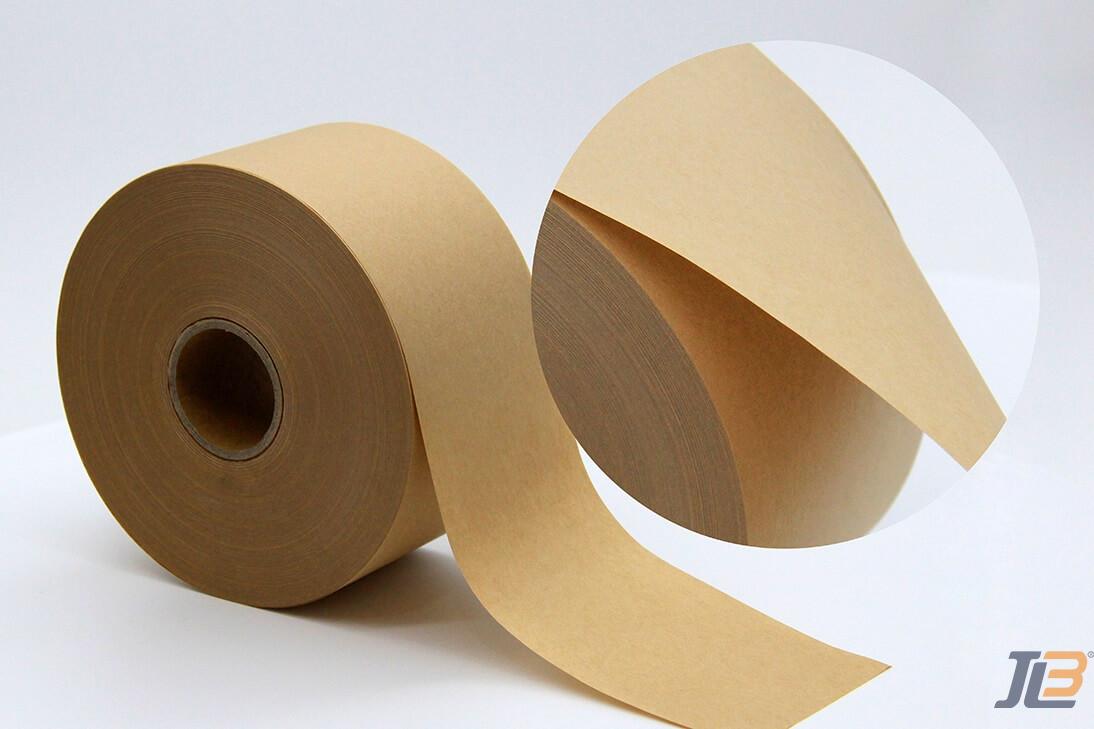 The Water Activated Tape from JL3 is mainly made of high-density virgin kraft paper. It is a green environmental protection product, cause its base material and adhesive will not cause pollution to the environment and can be recycled with the package. The customization of different colors and trademarks can be done according to customer needs.
Product TDS
Physical Properties

Standard

Metric

Test Method

Color

Tan

Adhesive

Synthetic Rubber

Backing

Kraft Paper: 80 g/m²

Total Thickness

5.1 mils

0.13 mm

ASTM D-3652

GB/T7125

Peel Adhesion 90°

83 oz/in

23 N/25mm

ASTM D-3330

GB/T2792

Holding Power

>48

h

>48 h

ASTM D-3654

GB/T4851

Tensile strength

25 lbs/in

110 N/25mm

ASTM D-3759

GB/T7753

Elongation at break

1.5%

1.5%

ASTM D-3759

GB/T7753

Service Tem. - Mini

23℉

-5

℃

BC/BD-220SE

BC/BD-220SE

Service Tem. - Max

158℉

70

℃

DHG-9055A

DHG-9055A
Product Application & Advantages
Secure Bond - our starch based adhesive aggressively bonds to corrugated cartons, even in dusty or dirty environments.
Custom Printed - advertise your company and products, provide directions for freight handlers and improve the appearance of your package.
All-Weather Use - not affected by extreme hot or cold temperature. Protection - a carton sealed with water-activated tape can't be opened without leaving a broken seal.
Other Related Products