Description of Crossweave Reinforced Tape
JLW-302C is a transparent and high strength filament tape. Fiberglass contributes higher tensile strength and improved synthetic rubber delivers stronger adhesion;high resistance to abrasion; impact resistance and high holding power.
JLW-302C high strength bi-directional filament tape is suitable for bundling heavy objects and carton packaging; pallet fixing; sealing and bundling reinforced marine carton.
Specifications
Offering multiple widths, thickness and materials, strapping and filament tape is great for many applications. You can select from light, heavy, tensilized tapes.
Strong - Glass filaments reinforce tape to give super strength. Superior holding power over twine or glue closures.
Economy - Ideal for light-duty applications.
Industrial - An economical alternative to plastic or metal strapping.
Versatile - Bundle odd-shaped materials, unitize and seal packages. Secure loose parts during shipment.
Heavy Duty - Superior palletizing, bundling, and carton sealing strength for your heaviest loads.
Parameter of Crossweave Reinforced Tape
Physical Properties

Standard

Metric

Test Method

Reinforcement

Fiberglass

Adhesive

Synthetic Rubber

Backing

PET

Color

Clear

Total Thickness

5.9 mils

0.15 mm

ASTM D-3652

GB/T7125

Peel Adhesion

79 oz/in

22N/25mm

ASTM D-3330

GB/T2792

Holding Power

≥48h

≥48h

ASTM D-3654

GB/T4851

Tensile strength

124 lbs/in

550N/25mm

ASTM D-3759

GB/T7753

Elongation at Break

3%

3%

ASTM D-3759

GB/T7753

Service Tem.--Mini

23℉

-5℃

BC/BD-220SE

BC/BD-220SE

Service Tem.--Max

158℉

70℃

DHG-9055A

DHG-9055A
Application of Crossweave Reinforced Tape
JL3 brand filament tapes are used in many different applications in various markets. The product line includes general purpose and specialty tapes in both synthetic rubber and hot melt adhesive to cover the broadest scope of applications. From general strapping and bundling, to applications where clean-removability is a requirement, JL3 has a tape that will meet the performance requirements.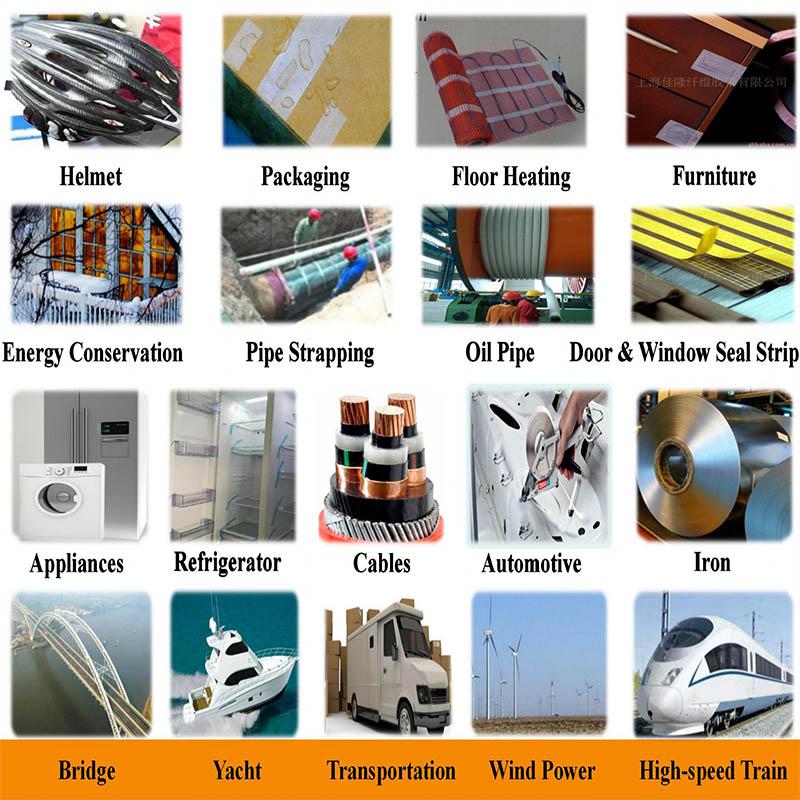 Company Information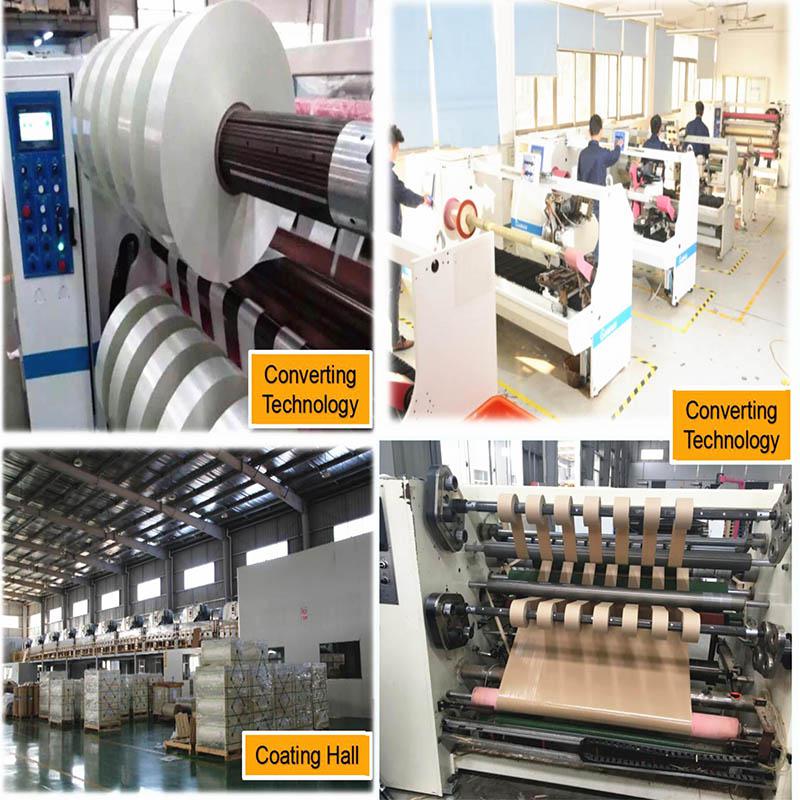 Fujian Jialong Adhesive Tape Co., Ltd. ( JL3 TAPE ) is an acknowledged leader in the industry of kraft paper tapes and filament tapes domestically. Leveraging its advanced manufacturing and technologies, extensive research and development capabilities, the company has grown from the foundation of a small workshop in 2005 to a modern factory with an area of 377,000 square feet today.
Our Vision
Create International Brand, Ranked among the Top 100 Enterprises.
Our Mission
Create Value for Customer; Build Platform for Employees; Make Contributions to Society.
Our Values
Ambition, Confidence, Determination, Diligence, Perseverance.